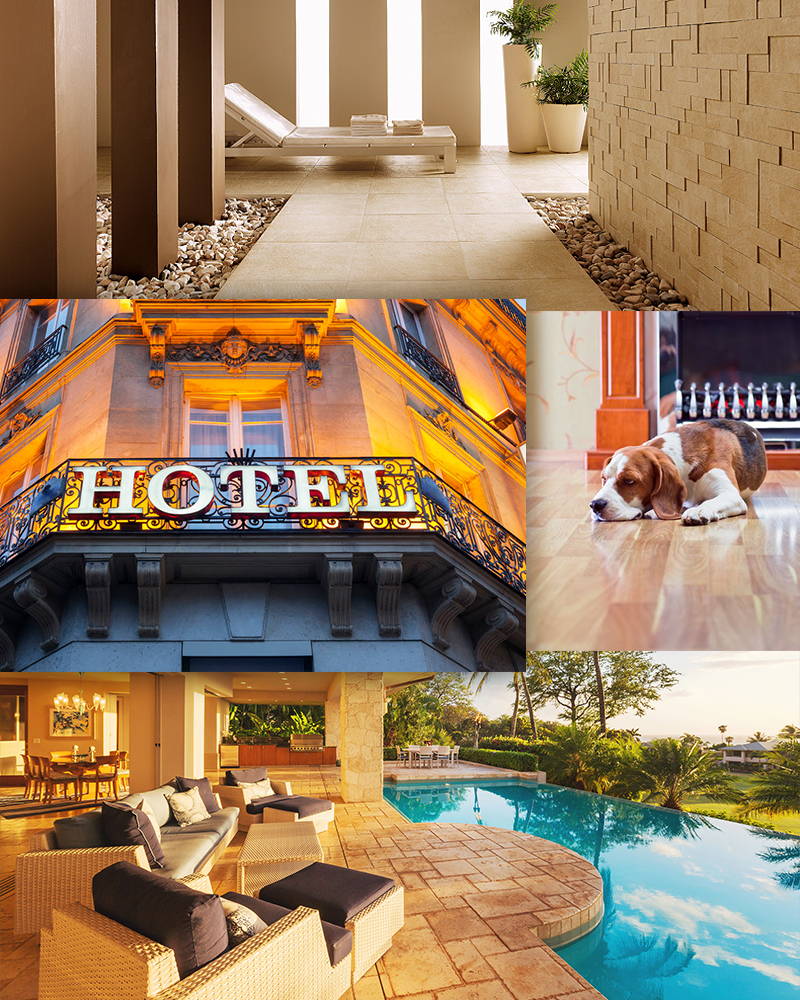 Slip-and-fall accidents are a daily occurrence and come when we least expect them. Unfortunately, these accidents generally happen due to negligence especially when leaving a hazardous slippery floor until the last minute. Ensuring a floor is slip resistant at home or at work is a must-do to avoid painful injuries to yourself, those you love or those you work with.
Do you have a slippery floor problem at home or at work? Do not want to cover the floor in matting or replace the floor completely? Then you have come to the right place! At SlipDoctors we offer a variety of anti slip floor coatings and treatments no matter if you have a slippery kitchen floor, bathroom, bath, shower, commercial tiles or swimming pool area. SlipDoctor's products have been developed over the last 10 years to create non slippery floors in homes and offices Worldwide.
The uses for the SlipDoctors non slip flooring coatings and treatments are endless, they can even help stop your dog or beloved pet from sliding around the house. If you have slippery bathroom floor tiles, a tub or shower tray make sure to see our non-slip bathroom products

At SlipDoctors our products are broken down into 3 main categories
Non-Slip Coatings
Non slip coatings act similar to that of a Varnish or Paint. The anti slip coating forms on top of the surface and once cured creates a durable non-slip layer on a once slippery floor.
Non-Slip Treatments

Non slip treatments are applied to the slippery surface and then after a short amount of time are washed off. These anti-slip treatments do not form a layer like a coating but rather use micro-etching to create a slip resistant surface.
Non-Slip Cleaning
Non slip cleaning products like Maintain Grip are developed to increase the traction of a surface after every clean. The non slip cleaner also acts as an Aftercare cleaner for any non slip treatments and coatings.
Select a product below that suits your slippery surface. If you are not sure and need assistance please do not hesitate to contact us.
Please choose a product that fits your surface: