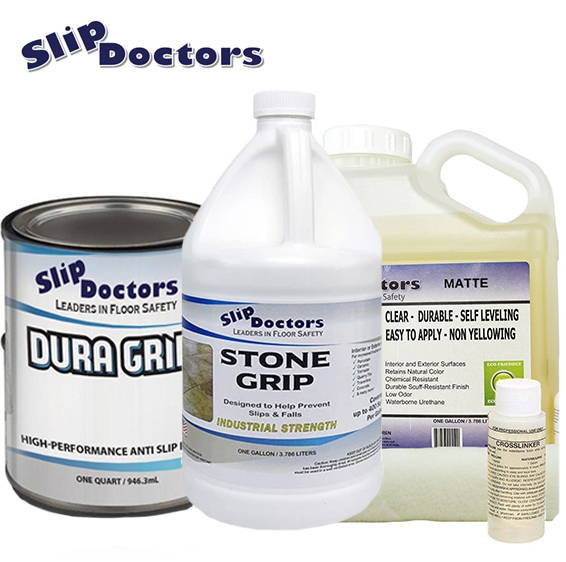 SlipDoctors have been manufacturing anti-slip products to fix slippery floors and surfaces for over 12 years. No matter the surface type we have a non-slip solution that will increase the traction for you, loved ones, customers, and pets. We believe safety matters and so are always focused on quality first to ensure that your floors and surfaces are safe. All SlipDoctors products are fully backed by a 2-year Manufacturer's Warranty.

Prepare your surface by deep cleaning, drying and then test the product on a small inconspicuous area
Apply the product throughout the entire surface using the timing calculated from the testing. Do not let Stone Grip dry out.

Once a rubber shoe does not move more than 1 or 2 inches neutralize the product using bicarbonate of soda
SlipDoctors is a division of ELESAN LTD which is a UK based company dedicated to distributing high-quality anti-slip products that are effective and safe to use. The SlipDoctor's mission is the reduction of slip-and-fall accidents in homes and businesses. All non-slip products are manufactured in the USA by a company founded in 2007. Their management team brings together a collection of skill-sets born out of years of building companies from inception into Multi-Million Dollar enterprises. SlipDoctors offers the highest-quality of traction improvement products found in the industry. Read More...
WE BELIEVE IN SAFER WORKPLACES AND HOMES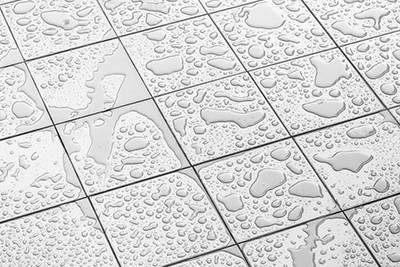 Increase the traction of wet tiles and other floors using a Non-Slip Treatment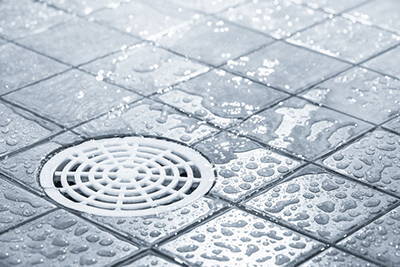 Stop slippery bathtubs and showers using a SlipDoctors Anti-Slip Coating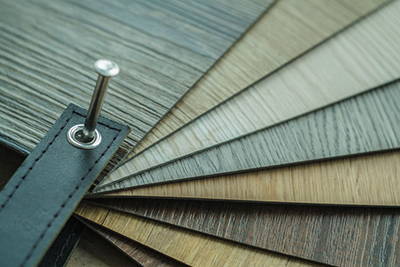 Use Floor Grip non-slip treatment to increase the traction on laminated surfaces
WHAT ARE CUSTOMERS SAYING ABOUT US?