SlipDoctors Anti-Slip Decking, Floor and Staircase Paint
SlipDoctors offer two kinds of non-slip paint to fix your slippery decking, stairs, patios, driveways, garages and more. The major difference between the two anti-slip paints is that one is a waterborne solution, and the other is a one-part epoxy paint. To give you piece of mind SlipDoctors UK have had independent companies slip test all our anti-slip paints to ensure they overachieve when it comes to slip resistance.
When choosing which paint is for you, please consider which type of surface you have and ensure that the paint will bond to that surface. If you are unsure, please feel free to contact one of our specialists.
Alpha Grip Waterborne Anti-Slip Paint
Cost: £1.67 ex VAT per Square Metre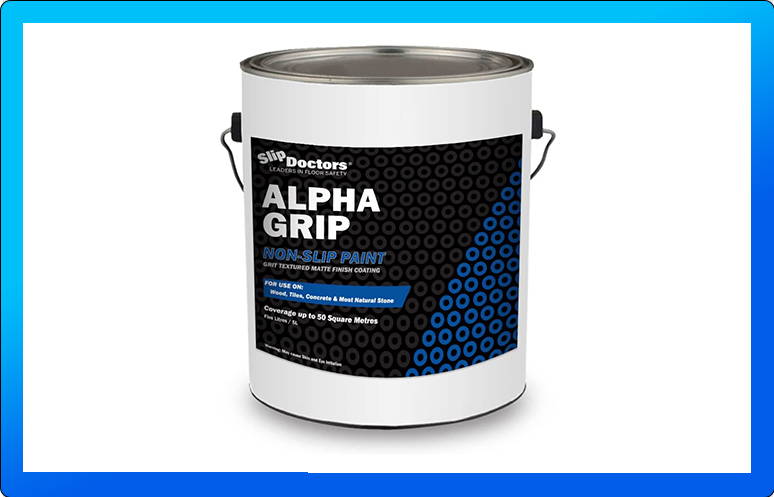 Indoor & Outdoor Use

Can be used on Wood, Tiles, Concrete & Stone

Eco-friendly waterborne solution

Drastically increases slip resistance

Barefoot and Paw-Friendly Grip

Chemical Resistance including Petrol & Diesel

Passed Independent Hot Tyre Test

Available in 1 and 5 Litre Tins

Matte Finish (may have very slight sheen)

Lasts 1 year before re-application
Dura Grip Epoxy Anti-Slip Paint
Cost: £5.95 ex VAT per Square Metre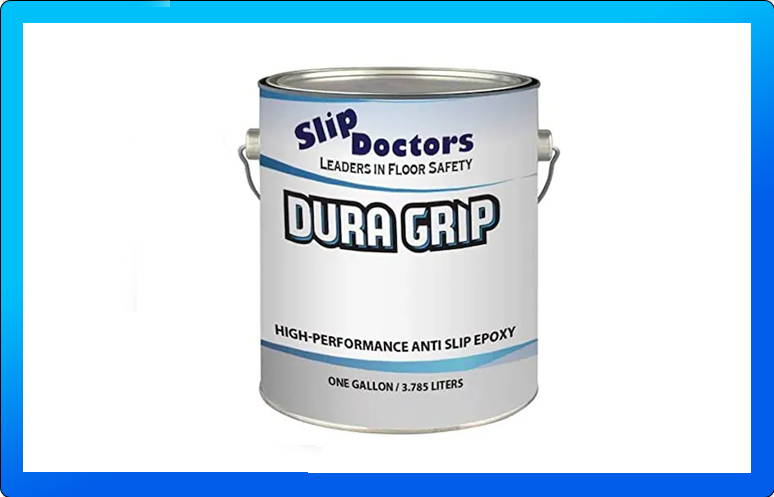 Indoor & Outdoor Use

Can be used on Wood, Stone, Metal & Fibreglass

Extremely Durable Epoxy Resin

Drastically increases slip resistance

Barefoot and Paw-Friendly Grip

Chemical Resistance

Semi-Gloss Finish

Available in 3.8 Litre Tins

Lasts 2 years before re-application