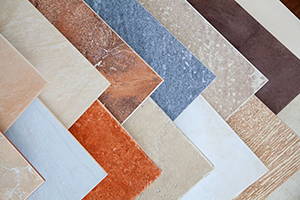 Regardless if you have a patio, wet room or slippery floor in a bathroom or kitchen we have a non-slip floor treatment or coating for your needs. Don't wait until the last minute to fix your slippery floor problem. Slip accidents are some of the most common injuries we face in our daily lives. You could be stepping out of the shower, playing by the swimming pool or simply trying to cook dinner and have a slip and fall accident that could change your life or the life of a loved one forever.
This does not just apply to our households but also our businesses. Most slip and fall accidents at companies occur due to simple negligence. Unfortunately, this negligence can lead to extremely painful injuries or worse. Staff are then forced to take long periods of time off of work and then comes the litigation.
Problem solved! Injuries avoided! By simply applying the SlipDoctors water-based non-slip tile treatments and coatings you rule out the possibility of this happening. SlipDoctor's non slip floor tile coatings can also be used on other surfaces such as concrete, slate, brick, and most stone and mineral surfaces. If you have a slippery bathroom floor, bath tub or shower make sure to take a look at our anti slip bathroom products.
Please select a product below that suits your needs. If you need assistance in finding the non slip floor treatment or coating for your slippery floor please Contact Us.