SlipDoctor's non-slip products have been produced to ensure the Coefficient of Friction of your surface meets regulations

Slip, Trips and Falls make up 43% of all the serious injuries to workers reported to the HSE.
23 % of these injuries are over 7-day injuries which meant a large portion of these employees taking long periods of time off work. Slip incidents are by far the most common cause of injury at work and are now identified as one of the top five work hazards.

These are sobering statistics that remind us that companies need to know how to prevent slip incidents at their place of business. Every company must be constantly aware of their Public Liability and Occupational Health and Safety requirements. No company or person wants to have to pay or deal with the litigation that can arise from these types of incidents.
DON'T WAIT UNTIL THE LAST MINUTE
Don't wait until the last minute to protect yourself, your staff and customers. At SlipDoctors we have a non-slip solution no matter the type of floor or the size of the area you need to protect. We offer the highest-quality range of traction improvement products found in the industry. The manufacturer and chemists work together to develop the most effective and safest solutions that protect your business from slip and fall accidents.
Here are some Commercial areas that could benefit from using SlipDoctors Products:
Hotels
Spas
Gyms
Assisted Living Facility
Nursing Areas
Swimming Pool Areas
Factories
High Traffic Areas
Ramps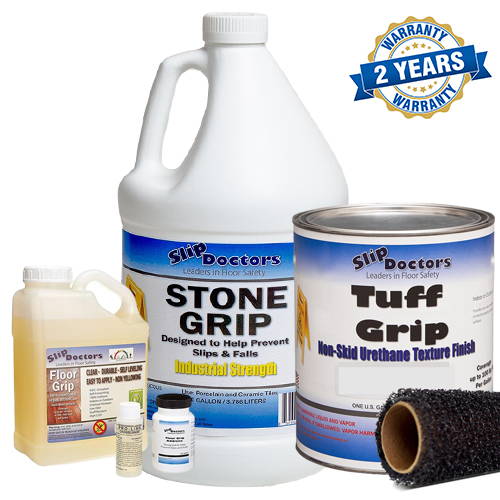 With over 250,000 customers around the world, here are some of the brands that have used our products