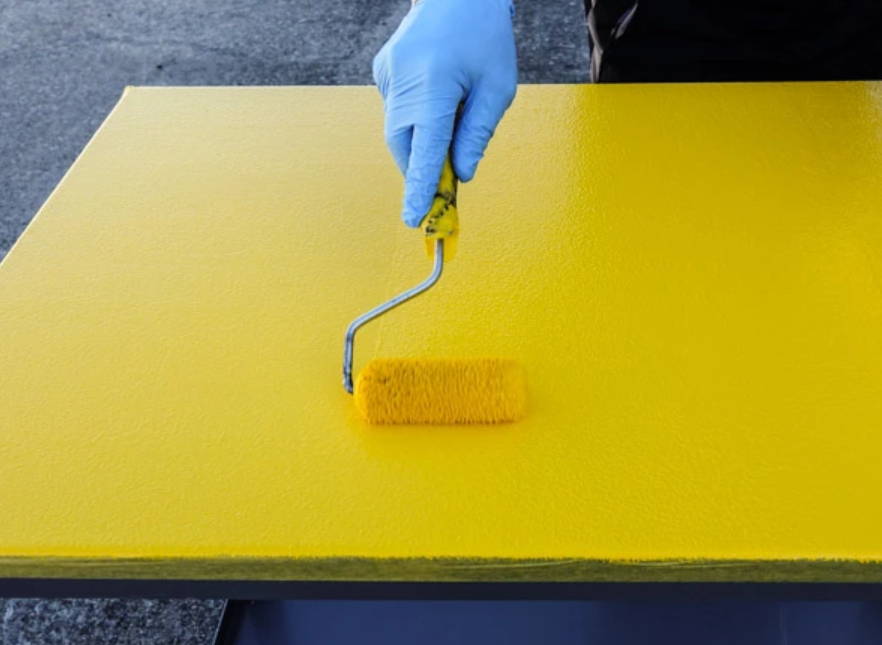 Statistics courtesy of the HSE showed that 37% of workplace injuries were caused by slip and fall accidents costing the UK close to 1 Billion Pounds per year. Slippery floors are a hazard often looked over or missed by businesses and residents alike. In our daily lives we have a lot to think about and worry about and at times we just do not realise how fast things can change by not catching and fixing that slippery floor in time.
There are many methods to fixing slippery floors and keeping yourself, staff, and customers safe. One of the most effective methods is anti-slip floor paint. Anti-slip floor paint allows you to change the colour and look of a surface and at the same time increase the slip resistance substantially. There are also many types of non-slip floor paint including but not limited to acrylic, polyurethane, and epoxy.

At SlipDoctors we have spent the last 10 years developing our epoxy anti-slip floor paint to not only ensure that it gives the highest amount of traction but at the same time the highest level of durability. By developing a non-slip floor paint that includes our proven formula as an epoxy we are able to ensure that your slippery floor looks good, is slip resistant and stays that way for a minimum of 2 years before having to re-apply the coating.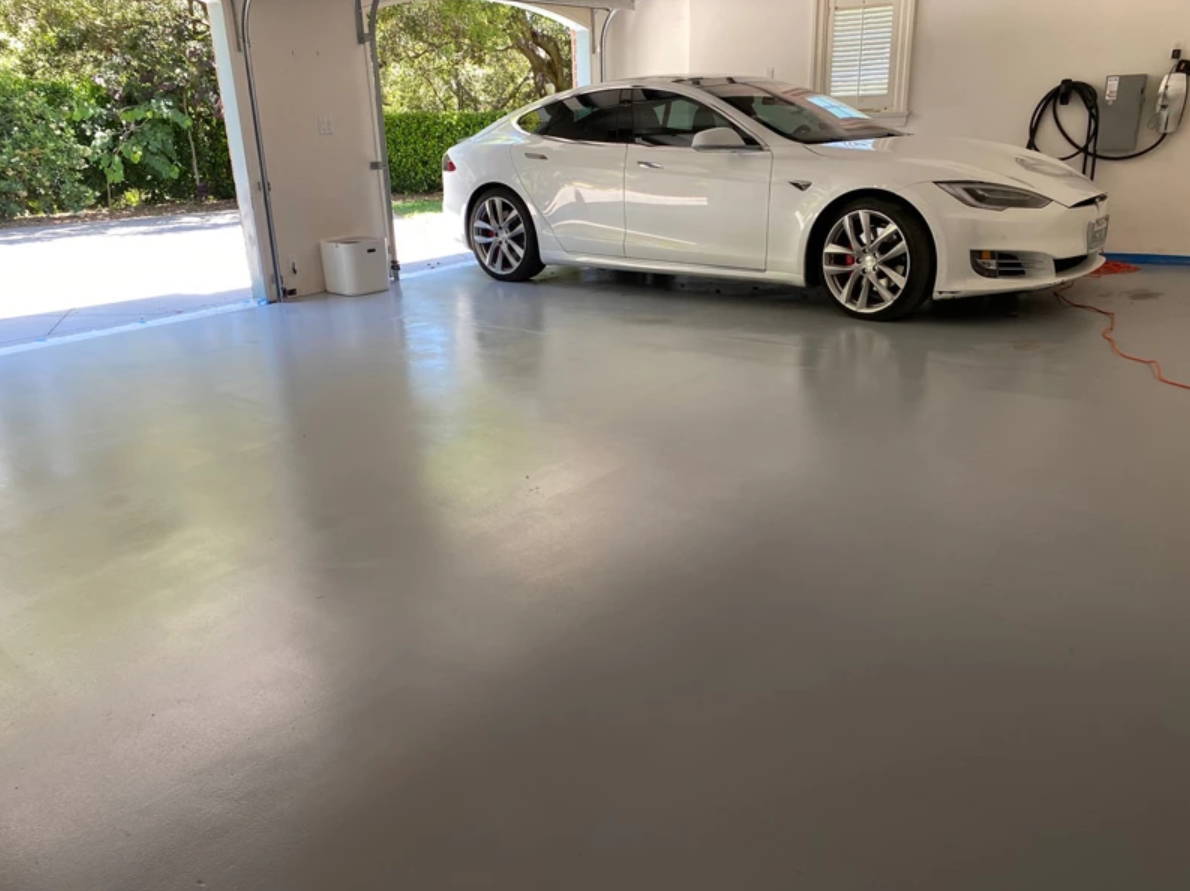 The durability created ensures that your anti-slip floor paint coating does not peel, crack, or fade and keeps you and those around your business or residence safe. No matter the material be it wood, metal, concrete, fibreglass, or tiles SlipDoctors non-slip floor paint can be applied. We have even ensured that those that want to maintain the look of their floor can keep it safe with a clear anti-slip floor paint.

SlipDoctors anti-slip floor paint is also the perfect solution for around public or residential swimming pools. Being specifically formulated with chemical resistance means that once applied this non-slip floor paint will have zero durability issues with swimming pool chemicals being messed or splashed on it.

Have beloved pets that are slipping on a patio or inside floor? Not a problem, SlipDoctors non-slip floor paint is the perfect solution. Using our barefoot or paw-friendly additive within the paint we have created the perfect level of traction without the anti-slip floor paint coating feeling like sandpaper.

SlipDoctors anti-slip floor paint has hundreds of relevant areas that it can be used on including but limited to garden paths, driveways, stairs, boats and more. A common use for SlipDoctors anti-slip floor paint is application in a business or residential garage. Due to the nature of the epoxy non-slip floor paint the coating is extremely robust and durable. The non-slip epoxy floor paint also has moisture and stain resistance which will assist those that experience frequent leaks.

Do not wait until the worst happens to ensure your floors are safe.
Apply SlipDoctors anti-slip paint today and have peace of mind knowing we have you covered
. Still not sure if this is the right product for your slippery floor situation?
Contact us today and we would be happy to assist you.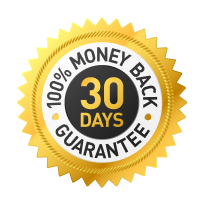 We're 100% confident about our product that we'll give you a FULL REFUND if it doesn't work well.
Order now with complete confidence and if it's not for you, just send the product with fultag , tag and we'll give you your money back within 30 days

Good catchy title
Alas, being winter, it may be a while before I can apply the paint to decking, as don't want to ruin re nasty weather!!!
Thanks Alan, we look forward to the update
Sorry, still in the tin. Too cold in the Highlands to risk painting yet. Will certainly give review when job is done.
Thanks Judith, we look forward to the update
Non slip paint
Very good product still have give a 3rd coat.
Works very well on the wheelchair ramp and feels very safe the ambulance crews think it's great.
Hi Charles, thanks for taking the time to review our service. Kind Regards, Team SlipDoctors
Absolutely amazing! Painted on concrete floor to stop horses slipping. It really works. Chuffed!!
Hi Suzanne, thanks for taking the time to review our product. Team SlipDoctors
I was not sure about this product
We put the paint on our kitchen tiles that we used outside for a step. i did not think it would work but it is amazing. It is so grippy, it turned an inddor tile into an outdoor tile.
Hi Shan-E-Ali, thanks for taking the time to review our product. Team SlipDoctors
So simple and great result
Painted tiles in shower that were beyond cleaning and after two coats a great result. Thank you
Hi Mcmillan, thanks for taking the time to review Dura Grip non-slip floor paint. Team SlipDoctors
Does exactly what it says it's going to do!!
We have tried numerous paints on our front steps, the reviews looked good so even though it is very pricey compared to others, you pay for what you get! Great stuff and keeping everything crossed it will last this time.
Hi Elizabeth, thanks for taking the time to review Dura Grip anti-slip paint. Team SlipDoctors
Dura Grip Anti Slip Floor and Decking Paint
Used it on our bathroom floor tiles. Excellent adhesion and so far surface is non-slip and water resistant (unlike some prior floor tile paint from another supplier which flaked off almost immediately). Recommend.
Hi Julie, thanks for taking the time to review Dura Grip anti-slip paint. Team SlipDoctors
Goes well onto tiles.
Just finished the second coat on a tiled kitchen floor. The tiles that are down looked drab and old, yet after 2 coats of sand colour dura grip they look clean and fresh. Application of the product is straight forward, rolls on easily and I'm impressed with the colour and mid sheen. Time will tell regarding durability in the busiest room in the house. Followed the instructions to the word so I'm hoping it will wear well.
(Have tried to add a photo to this review but there's no upload link)
Hi Eloise, thanks for taking the time to review our product. Team SlipDoctors
Nice stuff
Good coverage and rolls like a dream just off to give second coat and even on first coat transformed my boat fibreglass floor excellent stuff better than the rest by far.
Hi Mark, thanks for taking the time to review our product. Team SlipDoctors